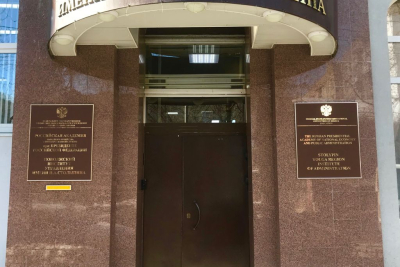 Zvyčajne, keď sa niekto dozvie, že som bola na 5-mesačnom výmennom pobyte v Rusku, príde otázka "A kde si to teda konkrétne bola?". Odpovedám: "V Saratove", po čom nasleduje ticho a akýsi nepochopený výraz s úsmevom, pretože väčšina ľudí trpí dojmom, že Rusko sa skladá iba z dvoch miest, a to Moskvy a Petrohradu. A čo to teda ten Saratov je?
Read more: Saratov: Na päť mesiacov zase doma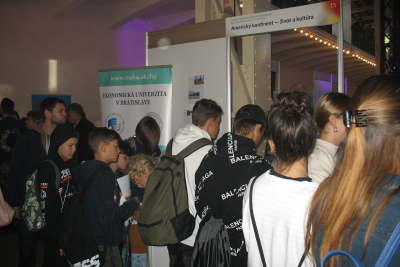 Fakulta aplikovaných jazykov Ekonomickej univerzity v Bratislave sa aj tento rok zúčastnila populárneho podujatia Noc výskumníkov. V čase od 9.00 do 23.00 sa pri našom stánku zastavilo cca 300 detí a mladých ľudí, ktorí s veľkým záujmom vypĺňali kvíz o živote a kultúre na Americkom kontinente. Kvízová aktivita bola zábavná a žiadaná, niekedy bola pri stánku naozajstná tlačenica:).
Read more: Noc výskumníkov 2019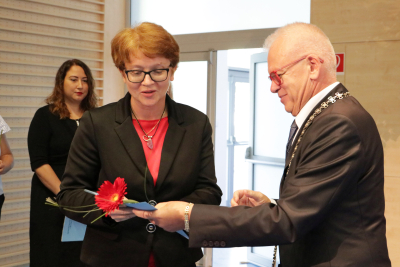 Pri príležitosti slávnostného otvorenia akademického roka 2019/2020 v Aule Ekomonickej univerzity v Bratislave dňa 16. septembra 2019 odovzdal rektor univerzity prof. Ing. Ferdinand Daňo, PhD. Cenu rektora EU v Bratislave za pedagogickú činnosť za rok 2019.
Read more: Cena rektora EU v Bratislave za pedagogickú činnosť za rok 2019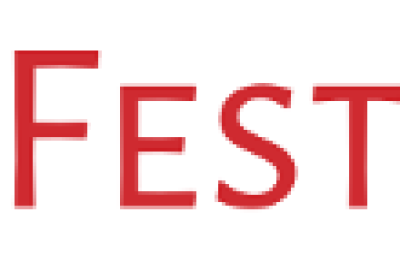 Na pôde Ekonomickej univerzity sa v dňoch 26.-27.9.2019 bude konať už 2. ročník medzinárodného jazykového festivalu LingvaFest' 2019 . Festival v minulom roku prilákal viac ako 1500 návštevníkov. Viac informácií o podujatí nájdete na www.lingvafest.sk, na YouTube kanáli alebo www.facebook.com/LingvaFest. Účasť na celom podujatí je pre verejnosť bezplatná.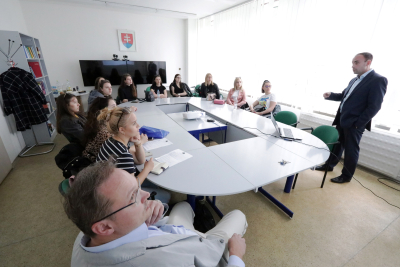 V dňoch 20.-24. mája 2019 navštívilo Fakultu aplikovaných jazykov 9 študentov zo slovinskej Univerzity v Maribore. Prišli v rámci exkurzie programu CEEPUS, v ktorej je Fakulta aplikovaných jazykov úspešne zapojená, konkrétne v sieti mobilít TRANS-Transkulturelle Kommunikation und Translation.
Read more: Študentská návšteva z Univerzity v Maribore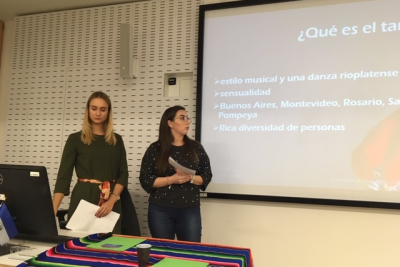 V piatok, 30.11.2018, sme sa už druhýkrát zúčastnili so študentmi Faj na medzinárodnom študentskom kolokviu América Latina hoy, ktoré sa konalo na Filozofickej fakulte Masarikovej Univerzity v Brne. Naši študenti úspešne odprezentovali svoje príspevky o súčastnom dianí v Latinskej Amerike pred širokým publikom. Sami zhodnotili, že to bola pre nich obohacujúca skúsenosť. Na spoločnej večeri sa zoznámili so študentmi z Prahy, Brna, Mexika a Španielska a získali takto nové kontakty a podnetné informácie.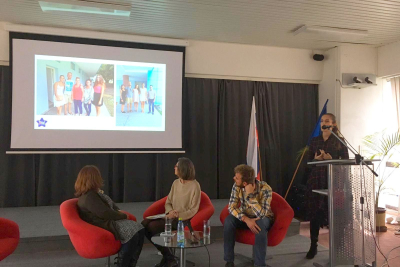 Dňa 6.12.2018 zorganizovala KRaSJ prednášku Tisíc tvárí Kuby, na ktorej študenti 5. ročníka FAJ – Nikoleta Oboňová a Viliam Distler- predstavili a prezentovali Kubu na základe ich vlastných skúseností a zážitkov zo 6-mesačného študijného pobytu v tejto krajine. Miestnosť V1 bola plná do posledného miesta. Ďakujeme všetkým študentom, ktorí sa na prednáške zúčastnili a všetkým vyučujúcim, ktorí im to umožnili.
Read more: Prednáška: Tisíc tvárí Kuby
Študenti Fakulty aplikovaných jazykov EUBA navštívili dňa 6. decembra 2018 firmu Walter Group so sídlom vo Viedni. Absolventka Obchodnej fakulty Janka Liptáková a absolvent Fakulty aplikovaných jazykov Maximilián Janík predstavili našim študentom možnosti zamestnania i praxe v tejto úspešnej rakúskej firme.
Read more: Exkurzia vo firme Walter Group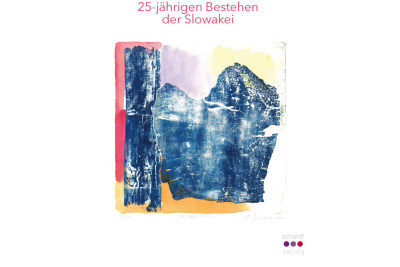 Beseda konala dňa 22. októbra 2018 od 11:00 v miestnosti E2.06.
Ďakujeme všetkým záujemcom za účasť!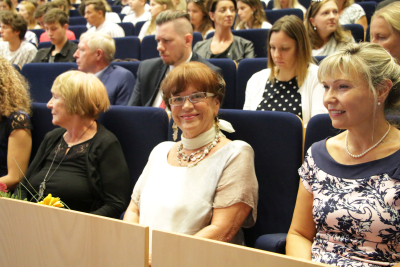 Dňa 17. septembra 2018 v rámci programu slávnostného otvorenia akademického roka 2018/2019 v Aule EU v Bratislave sa uskutočnilo udelenie Ceny rektora Ekonomickej univerzity v Bratislave za pedagogickú činnosť, Jednou z pedagogických osobností univerzity bola ocenená doc. PhDr. Danuša LIŠKOVÁ, CSc., docentka Katedra jazykovedy a translatológie z Fakulty aplikovaných jazykov.