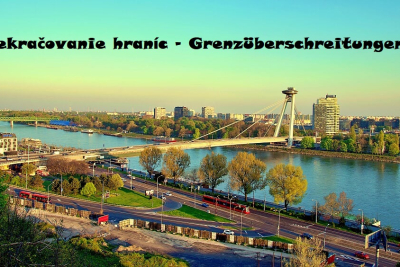 Partnerský projekt "Prekračovanie hraníc"
V letnom semestri 2020 sa študenti Ekonomickej univerzity v Bratislave (Fakulta aplikovaných jazykov so zameraním na lingvistiku a translatológiu) zúčastnili na seminárnom diskusnom fóre (pod vedením DAAD-lektorky Suzany Vezjak) v spolupráci s Centrom interkultúrneho vzdelávania na Európskej univerzite Viadrina vo Frankfurte nad Odrou zrealizovali zaujímavý partnerský projekt.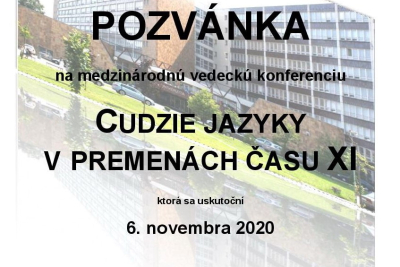 Srdečne Vás pozývame dňa 6. novembra 2020 na 11. ročník medzinárodnej vedeckej konferencie "Cudzie jazyky v premenách času XI".
The 11th International Scientific Conference "Foreign Languages ​​in Changing Times" will be held on 6th November 2020.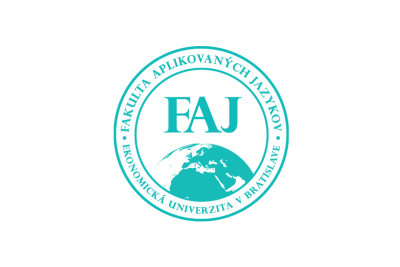 Úvodné stretnutie medzinárodného projektu CORALL
V dňoch 19.–20. januára 2020 prebehlo na Fakulte aplikovaných jazykov Ekonomickej univerzity v Bratislave úvodné stretnutie zástupcov šiestich európskych univerzít k medzinárodnému projektu Coaching-oriented Online Resources for the Autonomous Learning of LSP (CORALL), financovaného programom Európskej komisie ERASMUS + v rámci KA2 – Strategické partnerstvá pre odborné vzdelávanie a prípravu.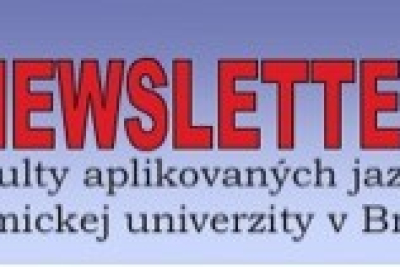 Pravidelné novinky a zaujímavosti z diania fakulty prinášame v ďalšom čísle Newsletter 2/2019.
Prajeme príjemné čítanie!
Informačný deň pre záujemcov o štúdium na fakultách Ekonomickej univerzity v Bratislave sa konal dňa 7.2.2020.
Na Fakulte aplikovaných jazykov zodpovedali otázky záujemcov prodekanky pre vzdelávanie PaedDr. Eva Stradiotová, PhD. a rozvoj doc. Mgr. Ing. Katarína Seresová, PhD. spolu s referentkami študijného oddelenia Bc. Renátou Mencerovou a Zuzanou Bihariovou a zástupcami ŠP FAJ.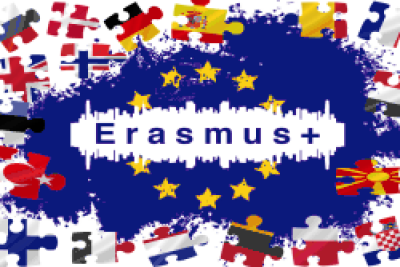 Milí študenti,
prinášame Vám pohľad na mobilitu Erasmus+ štúdium očami študentky, ktorá sa vrátila z pobytu v Jene.
Príjemné čítanie!
RMV FAJ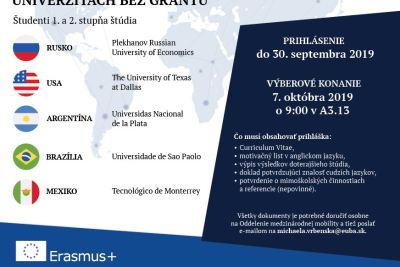 Vážení študenti,
v mene pani prodekanky Némethovej si Vás dovoľujem informovať o novej výzve na štúdium na prestížnych univerzitách a štúdium v rámci programu Erasmus+ KA107.
S pozdravom,
RMV FAJ
Dňa 26. júna 2019 sa v Aule Ekonomickej univerzity v Bratislave konali promócie absolventov bakalárskeho a magisterského stupňa štúdia.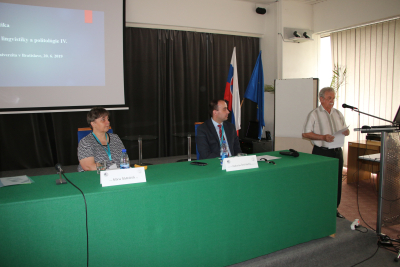 Dňa 20. júna 2019 sa na Fakulta aplikovaných jazykov Ekonomickej univerzity v Bratislave v spolupráci so Slovenskou spoločnosťou pre regionálnu politiku pri SAV a Ústavom politických vied Slovenskej akadémie vied konal v poradí už 4. ročník medzinárodnej interdisciplinárnej vedeckej konferencie Jazyk a politika – na pomedzí lingvistiky a politológie.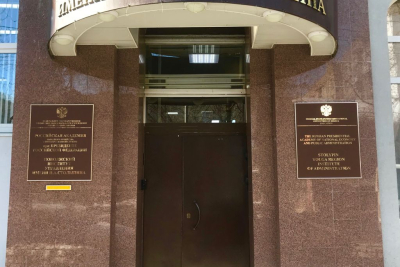 Milé kolegyne, milí kolegovia,
Dovoľte mi, prosím, informovať Vás v mene pani prodekanky Zsapkovej o výzve v rámci štipendijného programu CEEPUS pre učiteľov na akademický rok 2019/2020.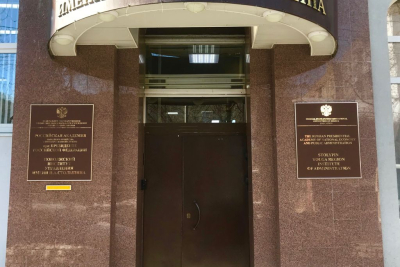 Neváhaj a využi jedinečnú príležitosť zúčastniť sa Erasmus+ praktickej stáže. Získaj odborné / praktické zručnosti s cieľom lepšie pochopiť ekonomické a spoločenské podmienky hostiteľskej krajiny v súčinnosti s nadobudnutím pracovných skúseností a jazykových zručností.
Vyplň prihlášku v systéme www.studyabroad.sk na súčasný akademický rok 2018/2019. Vyplnenú prihlášku odovzdaj predekanovi pre zahraničné vzťahy na Tvojej fakulte do 20. Mája 2019.
https://euba.sk/medzinarodne-vztahy/odchadzajuci-studenti/erasmus-prakticke-staze